---
Reselling Personal Numbers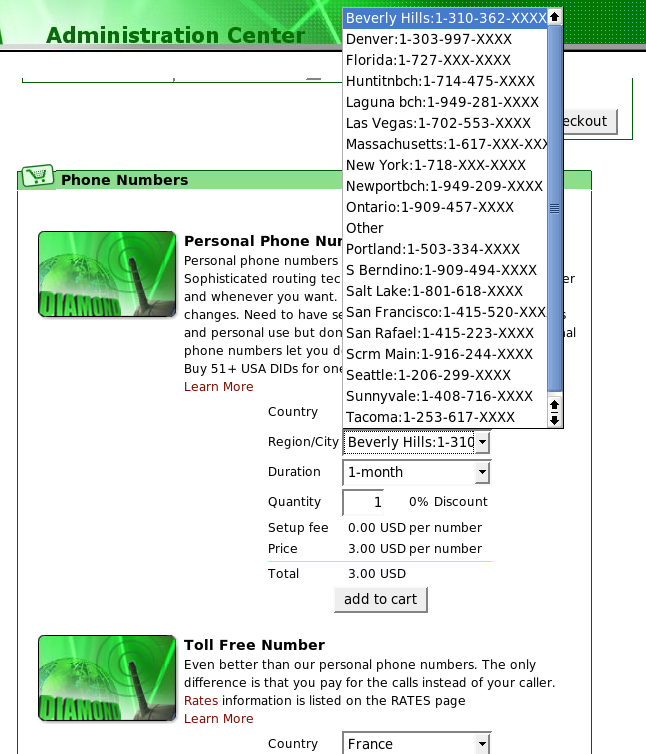 Buying Numbers in your Online Shop
If you have the private label you get a fully functional online shopping system. You can resell personal numbers from many countries all over the world. You buy wholesale from us and resell it to your clients. Not only can you sell regular local numbers but you can also sell country toll free numbers too.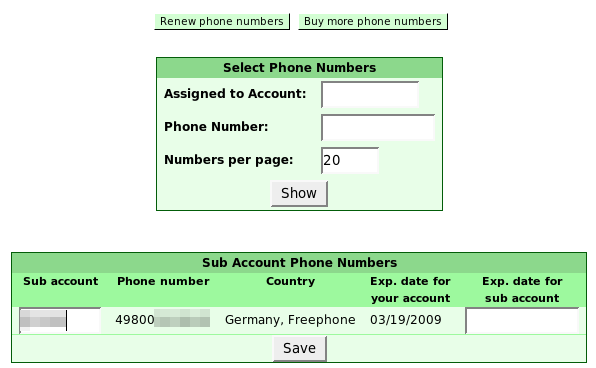 Assign Numbers
Once you have purchased some numbers at wholesale pricing for your PE account you can then assign the numbers to your clients who have PE sub-accounts.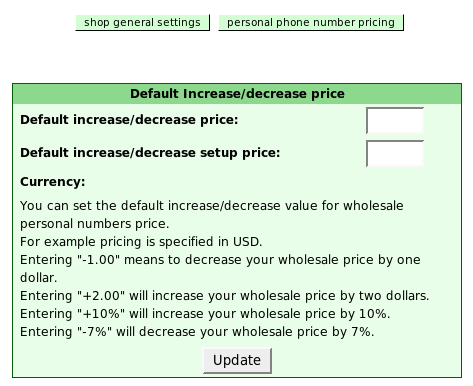 General Price Settings
This page is where you can set global pricing for all your personal numbers you are reselling to your clients.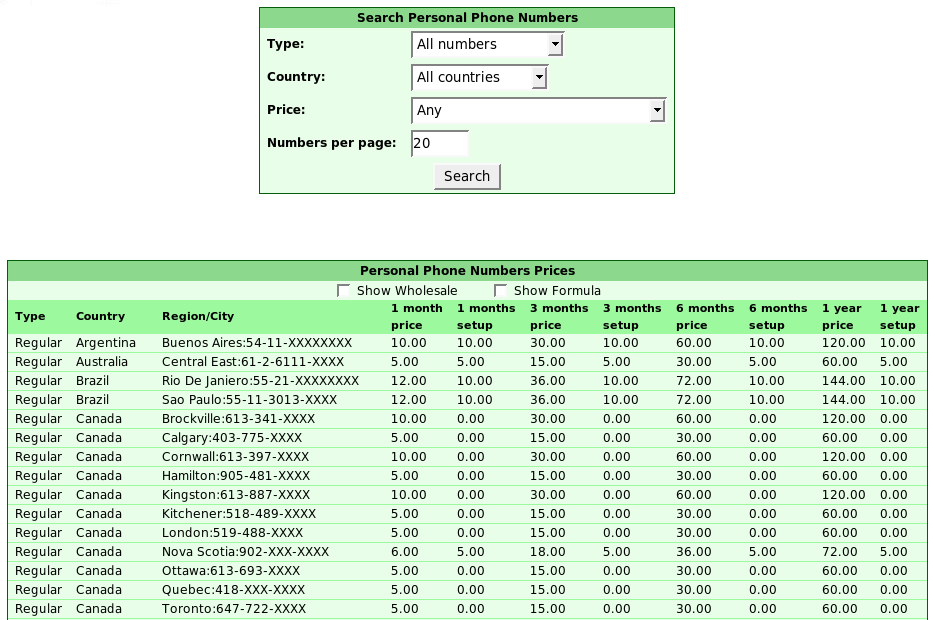 Detailed Price Settings
This is where you can set specific detailed pricing based on duration of purchase. The longer someone buys a personal number for the cheaper it can get! This gives you the power to decide how much you want to sell a personal number for.
---